Objectives and Strategies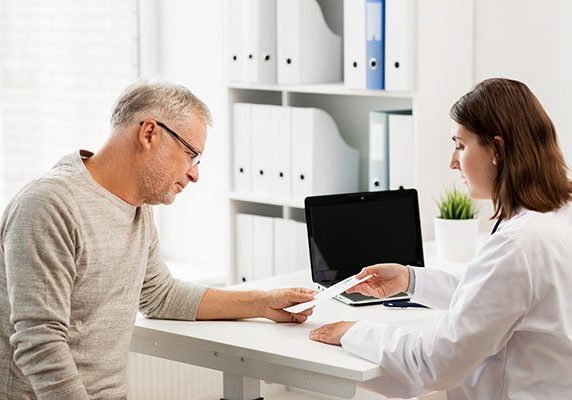 The Colorectal Cancer Initiative
Colorectal Cancer is the 2017-2018 priority objective under the Early Detection component of The Ohio Comprehensive Cancer Control Plan 2015-2020 (Cancer Plan).  Click here to see Colorectal Cancer section of the Cancer Plan.
Because Ohio has low rates of colorectal screening in the 50 year and older population, the colorectal cancer committee of the Ohio Partners for Cancer Control (OPCC) coalition launched several initiatives to increase screening rates to 80% by 2018.  The initiatives include recognition and provider intervention.
We developed The Blue Star Program which recognizes hospital systems making extraordinary measures to advance initiatives that support the goal to screen 80% of adults 50 and over by 2018.  Another initiative is the piloting of a state-wide FluFIT Project.  FLU-FIT Programs help clinical teams increase access to colorectal cancer screening by offering home tests to patients at the time of their annual flu shots.  For more information on FluFIT programs, please visit:  www.cancer.org/colonmd
To read about and/or participate in the 80% X 2018 initiative, please log in to:  http://nccrt.org/
We Always Welcome New Members
Together, we can achieve more. New members and fresh ideas are always welcome! OPCC will achieve far greater success than could be accomplished by individual organizations working alone.